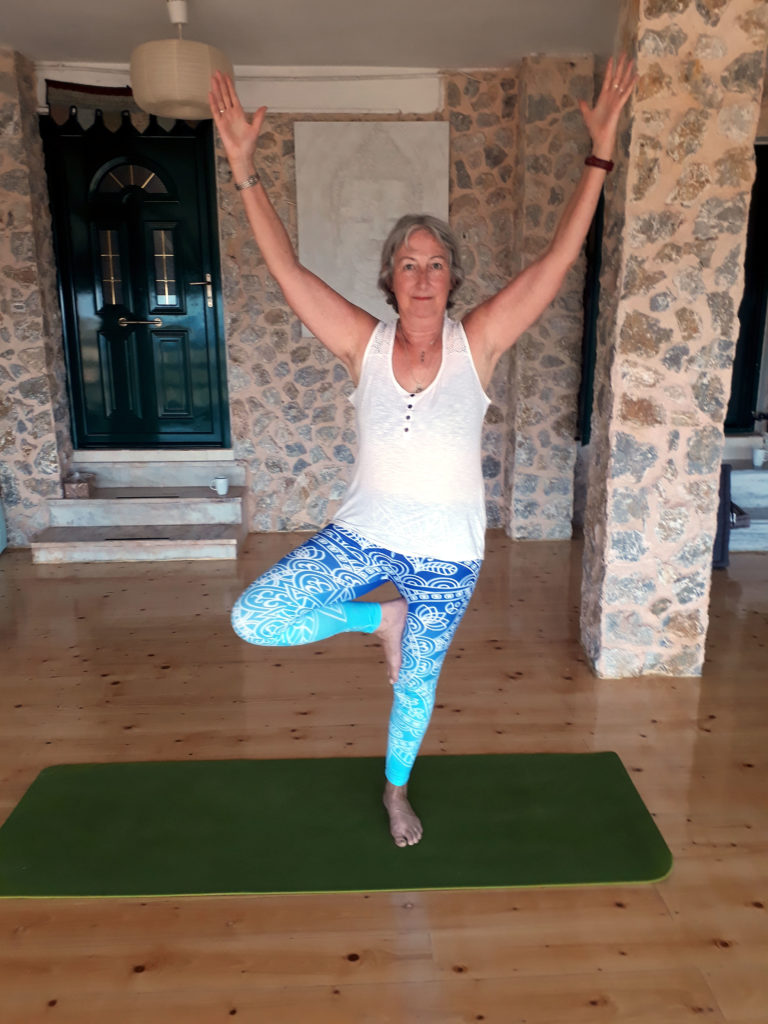 HEALING YOGA  – Relax and renew
NOW AVAILABLE ON ZOOM ONLY. TUESDAYS 5.45 – 6.45 pm. PLEASE CONTACT ME TO JOIN THIS CLASS. 07595035191. Cost: £5 per session, payable monthly.
Yoga is becoming ever more popular. Recent research highlights its benefits for mental as well as physical health.  By balancing the sympathetic with the parasympathetic nervous system, harmony is restored to body, mind and spirit. You can learn to calm the body and listen to its genuine needs.  Come and join my Healing Yoga class. In a small group you can let go of all stresses and ease any anxieties as well as doing specific poses and breathing to lift your spirits.
In my groups we will get to know each other and talk about how the yoga poses or breathing practice affect us. We will share and support each other to heal and let go of the stresses of life today. Relaxation, visualisations and breathing practice will form an integral part of the yoga classes. Less is more in a healing yoga approach so you will have time to limber and adopt a yoga pose and really feel what it does for you. We will do some restorative poses which enable you to relax deeply in a comfortable position.  Yoga is a beautiful form of self-care. Yoga has the power to free your body of long held emotional patterning, enabling you to feel more relaxed and at home in your body.
YOGA RETREAT ON THE BEAUTIFUL ISLAND OF KARPATHOS,