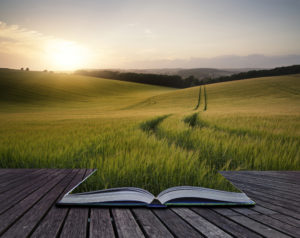 Speaker
I have presented at a number of international conferences and enjoy giving talks. Please contact me if you wish to book me to speak at an event you are organising. Topics include wellbeing, neuroscience (for example the difference between the brain hemispheres), trauma and its treatment, new approaches to depression and anxiety, how to improve relationships at home and at work, conflict resolution, empowerment etc.
Author and poet
I have written poetry for many years. I believe that poetry can be uplifting and inspiring and I like to read selected poems to my therapy clients and trainees.
In addition to poetry, I am writing a book with the title: The Hero's Path, reclaiming our true selves and changing the Story of the World. This encourages us all to be heroes of our lives following the Hero's Journey to fulfilment in service to the world.
To read Sue's poetry Click
Eco Poetry
Uplifting/Spiritual/Personal Development
Love's Joys and Disappointments

Network Review, journal of the Scientific and Medical Network article
Article – Standing Together to Defend the Sacred • Sue Bayliss
Issue 307 • March/April 2018 • A Song for Spring > Web Exclusives > Article
Reporting from Portugal on environmental and indigenous activism
https://www.resurgence.org/magazine/author1939-sue-bayliss.html
Deepening Your Child's Relationship with Nature – The Green Parent
1 Feb 2017 – You can visit her Facebook page https://www.facebook.com/Sue–Bayliss-Pathways-to-Wellbeing-915403651863965/ and her website: www.sulisconsulting.com. She is writing a book entitled The Hero's Path, reclaiming our true selves and Changing the Story of the World. Her passion is to enable adults …
How a newspaper column changed the life of Norwich student Laura …
28 Nov 2017 – Holistic therapist, Sue Bayliss. Picture: Denise Bradley. That's because Laura has emetophobia, an extreme fear of vomiting or nausea, particularly in public places. And until a chance reading of a column in the EDP's health and wellbeing pages earlier this year the condition was having an almost …
Norwich therapist's voluntary work in Holy Land | Health | Eastern …
4 days ago – Sue Bayliss at a kibbutz during her visit to Israel and Bethlehem. Picture: Sue Bayliss. Archant. Sceptics may find it hard to believe something as seemingly simple as a therapist moving their fingers in front of your eyes can help banish everything from phobias to post traumatic stress disorder. Share article …
The fear factor | People | EDP Norfolk Magazine
18 Mar 2014 – Whether you are terrified of snakes or crippled by anxiety when you get on a plane, most of us have a fear of something. But rather than accepting a phobia as an inevitable part of every day life, Norwich therapist Sue Bayliss says there are plenty of ways to tackle your anxieties.