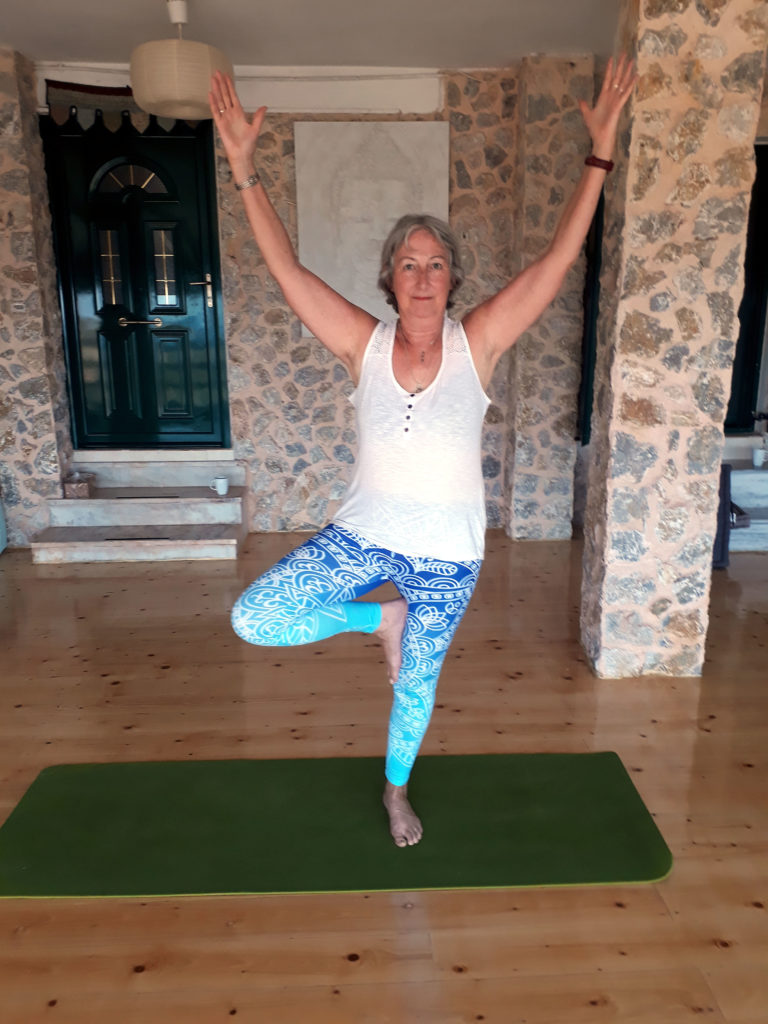 Classes start in September. See below for details.
YOGA FOR HEALING – Relax and renew
 Starting 4th September 2018. Tuesday evenings at the Complementary Health Care Clinic. 6.00 – 7.15 pm. Please book your place as the groups will be less than 10 people. Email me: sue@sulisconsulting.com.  £9.00 drop in and £40 for a series of 5 classes. 
Dates of classes: 4th September through to 2nd October (5 classes) No class on 9th October. 16th October – 13th Nov (5 classes) and 20th Nov – 18th December (5 classes). After a break, classes will resume in January. tba.
Yoga is becoming ever more popular. Recent research highlights its benefits for mental as well as physical health.  By balancing the sympathetic with the parasympathetic nervous system, harmony is restored to body, mind and spirit. You can learn to calm the body and listen to its genuine needs.  From September 2018 I am offering classes in Healing Yoga. In a small group you can let go of all stresses and ease any anxieties as well as doing specific poses and breathing to lift your spirits.
People who are feeling anxious or stressed may not want to be part of a large yoga class. In my groups we will get to know each other and talk about how the yoga poses or breathing practice affect us. We will share and support each other to heal and let go of the stresses of life today. Relaxation, visualisations and breathing practice will form an integral part of the yoga classes. Less is more in a healing yoga approach so you will have time to limber and adopt a yoga pose and really feel what it does for you. We will do some restorative poses which enable you to relax deeply in a comfortable position.  Yoga is a beautiful form of self-care. Yoga has the power to free your body of long held emotional patterning, enabling you to feel more relaxed and at home in your body.
GODDESS YOGA  –  Step into your power and discover the goddess within.
Classes start September 2018, Tuesday evenings at the Complementary Health Care Clinic, 7.30 – 8.45 pm. Email me to book your place:sue@sulisconsulting.com. The first class is on Tuesday 4th September. £9.00 drop in and £40 for a series of 5 classes. See under Healing Yoga for dates. 
These classes are aimed at women who want to feel more empowered and vibrant. Men can come along if they wish.  We will explore the different archetypes of, Rhiannon, the Goddess of Love, and include other goddesses in our practice. Yoga provides the pathway to liberation and connects us with our souls, our spiritual life and the realisation that we are divine beings. This class will draw on womb yoga, created by Uma Dinsmore-Tuli as well as using the power of Restorative Yoga to enable deep relaxation. Goddess yoga will help you love your body and listen to it and live a more balanced and harmonious life.
HEALING YOGA IN SALHOUSE – Relax and Renew  PLEASE NOTE NEW TIME OF THIS CLASS!
Classes start on 6th September, Thursday evenings from 6.30 – 7.45 pm. At Salhouse Primary School, Cheyney Avenue, Salhouse, NR13 6SJ. Please bring a blanket if possible. We will be in the school hall. £9.00 drop in and £40 for a series of 5 classes. 
Dates of classes: Sept 6th – 4th October (5 classes). No yoga on 11th October, then 18th – 15th Nov (5 classes), 22nd Nov – 20th December. Classes will resume in January after a break. Date tba.
For information on what Healing Yoga is please see the description at the top of the page. Please email me to book your place. sue@sulisconsulting.com.